We give you the best solution
We respond promptly to assess the damage, perform temporary repairs to prevent further damage, and then proceed with full restoration. Whether it's repairing roofs, windows, or structural elements, our team ensures your property is restored to its pre-storm condition.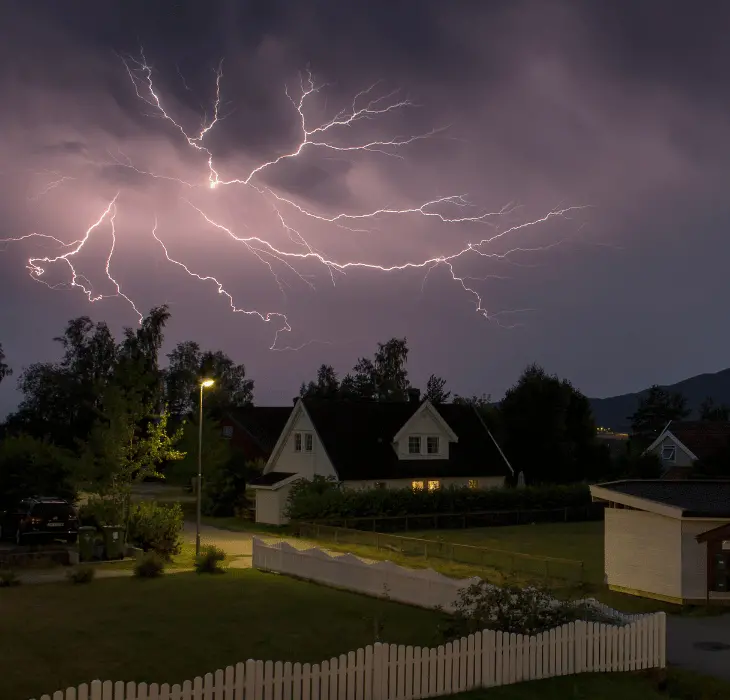 Storm Damage Restoration? We can help you
If your home or business has been damaged by a storm, we know how difficult it can be to deal with the situation. At Easy Tarp & Restoration we have the experience, training and professionals to restore your home or business quickly and easily
If your roof has been damaged by a storm, it is important that you repair or replace it as soon as possible. Roof damage can allow water to seep into your home and cause further damage, and if your home has been flooded, it's also important to have it inspected for damage and repaired or replaced as soon as possible.
What to do before a storm to take care of your home​
> Keep your home in good repair. Make sure the roof is in good shape and there are no leaks. You should also make sure that the windows are well sealed and that there are no cracks or holes in the walls.
> During a storm, you should bring all items inside, such as patio furniture, toys, and anything else that could be blown away by the wind.
> Turn off lights and appliances. During a storm, you should turn off lights and appliances to avoid electrical shock.
> Stay away from windows. During a storm, you should stay away from windows, as they can be broken by hail or wind.
Recommendations to take care of your family in a storm
> Get insurance for your home. Home insurance can help cover the costs of repairing or replacing your home and belongings in the event of a storm.
> Install a fire alarm system. A fire alarm system can help you detect fires early and keep you and your family safe.
> Go to a safe place. If you are home during a storm, you should go to a safe place, such as a basement or an indoor area with no windows.
> Have a plan. It is important to have a plan in case of a storm. This plan should include where you will go, what you will do, and who will stay with your family.
What is the Storm Damage Restoration process?
Why choose our Storm Damage Restoration service?
We understand that storms can cause significant damage and require immediate attention. Our company provides a rapid response to storm-related emergencies, ensuring that our team arrives promptly to assess the damage and start the restoration process.
Our team of experts specializes in repairing structural damage caused by storms. We have the skills and experience to assess the integrity of your property and perform necessary repairs to ensure its safety and stability.
Roofing and Siding Restoration
Storms often result in damage to roofs and siding. Our company offers comprehensive roofing and siding restoration services, including repairs and replacements, to restore your property's exterior to its pre-damage condition.
Dealing with insurance claims can be complex and time-consuming. Our company provides support and guidance throughout the insurance process, helping you navigate the claim filing, documentation, and negotiation to ensure fair compensation for the storm damage